---
Le printemps palestinien !
As rioting in Jerusalem area continues, Palestinians open fire on IDF troops
DEBKA

file
October 12, 2016, 9:09 PM (IDT)
Rioting broke out in the Ras al-Amud and Sheikh Jarrah areas of Jerusalem on Wednesday evening, with Palestinians blocking streets and throwing stones and firebombs at Israeli security forces. Large numbers of elite Israeli police and border policemen were on the scene. Meanwhile, in the village of Naalin south of Jerusalem, a number of Palestinians approached IDF troops and opened fire on them, but none of the troops were wounded. Several Palestinians were arrested and taken in for questioning during a manhunt for the shooters.
http://www.debka.com/newsupdate/18484/As-rioting-in-Jerusalem-area-continues-Palestinians-open-fire-on-IDF-troops
Israeli forces shoot, injure dozens on 4th day of violent raids into al-Ram
OCT. 12, 2016 2:24 P.M. (UPDATED: OCT. 12, 2016 6:48 P.M.)
JERUSALEM (Ma'an) -- Dozens of Palestinians were shot and injured by live ammunition or rubber-coated steel bullets in the town of al-Ram in the Jerusalem district of the occupied West Bank Wednesday morning -- on the fourth consecutive day of violent raids into al-Ram since a resident of the town carried out a deadly shooting attack in East Jerusalem on Sunday and was shot dead on the scene.
https://www.maannews.com/Content.aspx?id=773533
***
9 septembre 2014
Alors que énième cessez-le-feu a été conclu le 26 août dernier, la rue palestinienne ne semble toujours pas l'entendre de cette oreille-là :
An Israeli injured in wide-scale Palestinian disturbances in Jerusalem
DEBKAfile
September 7, 2014, 10:28 PM (IDT)
Firebomb- and rock-throwing Palestinian rioters, some masked, rampaged Sunday night in the Jerusalem districts of French Hill, Issawiya, A Tur, Wdi Joz and the road to Maaleh Adummim.
http://www.debka.com/newsupdate/9735/
Pourtant, ce mouvemement populaire et spontané se heurte dorénavant à un obstacle de taille s'il veut trouver une certaine pérennité. Un phénomène tout naturel et largement observé dans l'histoire. Il s'agit de la tendance à la scission des groupes.
L'étude socio-linguistique menée par William Labov sur l'île de Vineyard Island met également en lumière ce phénomène. Alors qu'on pourrait s'attendre à que cette petite communauté insulaire se serre les coudes face aux embruns de l'Atlantique, William Labov observe deux groupes antagonistes en formation, exprimant d'abord leur différence en termes linguistiques.
Mais c'est essentiellement l'éthologie de Korand Lorenz qui a observé, décrit puis théorisé ce phénomène qui le poussera à remettre le lien de causalité dans la bonne direction. Ainsi les humains ne se font pas la guerre parce qu'ils vivent en clans, mais plus justement, ils vivent en clans distincts pour pouvoir se faire la guerre !
Dans le champ politique, la multitude des groupuscules politiques constitue un très bon exemple de cette primauté de la pulsion d'agressivité dans les comportements humains.
On peut se référer également à tous les conciles, les excommunications et autres anathèmes qui suivent.
C'est justement cette pulsion, éternelle cinquième colonne, qui s'érige dorénavant comme le plus grand danger à la troisième intifida :
Hamas, Fatah trade accusations as Gaza war ends
Published today 12:58
GAZA CITY (AFP) - Israel's war on Gaza may be over, but now the fight is turning inward with bitter rivalry between Fatah and Hamas threatening to shatter a fragile unity deal.
In the latest spat between the factions, President Mahmoud Abbas accused Hamas of running a "shadow government" in Gaza, prompting the movement to accuse him of trying to "destroy" the unity agreement they signed in April.
http://www.maannews.net/eng/ViewDetails.aspx?ID=726327
Cependant Tel-Aviv, qui a justement compté sur cette tendance naturelle des groupes humains en soutenant la création du Hamas, n'en paraît guère rassuré pour autant :
Will the Gaza truce be shorter than the Gaza war? Hamas said rebuilding tunnels and restocking
DEBKAfile
Exclusive Analysis
September 8, 2014, 1:18 PM (IDT)
Day by day, the prospect recedes of the Israel-Hamas Cairo negotiations actually taking place on schedule, one month after Aug. 26, the date the last Gaza ceasefire went into force. And even if they do, it will only be a pointless formality achieving nothing. The discussions, actions, disclosures and statements filling the air at present all point to the violence resuming on the Jewish New Year festival later this month.
Clearly aware of the dates, Hamas' Gaza leader Ismail Haniyeh warned in a sermon Friday, Sept. 6, that rocket fire would start up against Israel on Sept. 25, the first day of the festival, unless the blockade of the Gaza Strip was lifted by then.
http://www.debka.com/article/24254/
L'unité palestinienne, même fragile sera toujours prête à se refomer face à un ennemi commun.
***
25 juillet 2014
Le tsunami de la troisième intifada prend encore forme humaine en Cisjordanie, à Qalandia :
مسيرة 48 ألف حاجز قلنديا - Demonstration of Qalandia camp 48 thousand
Ajoutée le 25 juil. 2014 par Mohammed Jamhour
2 Palestinians killed over 100 injured by the IOF during clashes in Qalandia
Published on Friday, 25 July 2014 00:23
http://english.pnn.ps/index.php/politics/7864-2-palestinians-killed-over-100-injured-by-the-iof-during-clashes-in-qalandia
En attendant l'éclaircie d'une solution...il pleuvra des missiles...
Ajoutée le 12 juil. 2014 Par RT
ici ou ailleurs...
Ajoutée le 10 juil. 2014 par IsraelFullTruth
ASHDOD UNDER ROCKETS ATTACK
Ajoutée le 10 juil. 2014 par Andrey0004g@gmail.com Andrey
The Western diplomats and Palestinian Authority officials who met Hamas politburo chief Khaled Meshaal in Qatar Sunday were amazed to hear him assert that Hamas was winning the war against the IDF and confident of being able to keep going for a long time, debkafile's military and intelligence sources report.
On Monday, July 21, Meshaal told one Western official: "In Gaza we see that the IDF is slow and clumsy. Our forces are mobile and flexible, including our rockets which we can move quickly from one place to another."
http://www.debka.com/article/24122/IDF-Commanders-Time-for-decisive-war-move-after-IDF-victories-in-Shejaiya-E-Rafah-and-Khan-Younes-
***
24 juillet 2014
Dès le 9 juillet 2014, dans un contexte de troisième intifada, Philip Weiss résumait la position de la République Nord américaine sous la fin du règne Obama :
US can't stop 'tsunami' of boycott
http://mondoweiss.net/2014/07/boycott-isolation-occupations.html
http://www.whitehouse.gov/the-press-office/2014/07/08/remarks-prepared-white-house-coordinator-middle-east-north-africa-and-gu
Après l'invasion terrestre de Gaza...
Ajoutée le 20 juil. 2014 par FRANCE 24 English
...l'administration américaine allait rapidement démontrer sa capacité de prendre en charge elle-même un boycott aérien...
U.S. flights returning to Tel Aviv, but Israeli tourism will feel turbulence for long time
People will see the two-day FAA airline ban as a warning, says U.S. travel guru.
By Debra Nussbaum Cohen | 12:21 24.07.14
http://www.haaretz.com/news/diplomacy-defense/.premium-1.606996
...s'accompagnant de turbulences diplomatiques :
Brazil and Ecuador recall ambassadors for "consultations"
DEBKAfile
July 24, 2014, 4:14 PM (IDT)
The two Latin American governments have recalled their ambassadors from Tel Aviv for "consultations." The Brazilian government called for an immediate ceasefire in the Gaza Strip and condemned Israel for the "disproportionate of force in Gaza.
http://www.debka.com/newsupdate/9133/
Bolivia declares Israel a terrorist state
Published on Thursday, 31 July 2014 12:32
PNN/International
Bolivia on Wednesday renounced a visa exemption agreement with Israel in protest over its offensive in Gaza, and declared it a terrorist state.
Morales said the Gaza offensive shows "that Israel is not a guarantor of the principles of respect for life and the elementary precepts of rights that govern the peaceful and harmonious coexistence of our international community."
http://english.pnn.ps/index.php/international/7889-bolivia-declares-israel-a-terrorist-state
En plus de l'offensive militaire menée par le Hamas et des actions civiles autant pacifiques, que plus musclées...
...mais toujours très médiatiques...
Ajoutée le 23 juil. 2014 -
MediaoneTV Live
...l'intifada diplomatique met en branle toute une société civile internationale, se structurant en lobby d'influence :
NGOs and the next 'Goldstone' fiasco
For groups such as Amnesty International, Human Rights Watch (HRW), and their Israeli and Palestinian NGO allies, the most destructive weapons are false claims of "war crimes" and the rhetoric of international law. On this crucial battlefield, success is determined by the number of times NGO allegations are uncritically repeated by journalists, diplomats and government officials.
http://www.jpost.com/Opinion/Columnists/NGOs-and-the-next-Goldstone-fiasco-368517
Depuis les accords d'Oslo, la solution à deux Etats s'était imposée comme un dogme infranchissable...désormais caduque...
The Two-State Solution Is Dead
In other words, what we call the state of Israel is already a minority regime for the people it governs. In the context of the current Gaza campaign, Israeli officials' descriptions of Hamas as a foreign threat that must be defended against are disingenuous. Hamas is a homegrown movement, born in 1988 in Gaza under Israeli occupation. Even with the 2005 closure of Israeli settlements there, Gaza remains under Israeli control. Thus, Hamas is not an "external" threat to Israel – it is an internal challenge...
http://original.antiwar.com/leveretts/2014/07/14/the-two-state-solution-is-dead/
http://goingtotehran.com/ (Video - Visit msnbc.com for Melissa Harris-Perry)
Abbas' son: Dad, a one-state solution would be easier
Tareq Abbas, son of the PA president, tells New York Times he opposes two-state solution, reflecting generation gap among Palestinians.
By Haaretz | Mar. 19, 2014 | 6:23 PM
http://www.haaretz.com/news/diplomacy-defense/1.580761
***
On pourrait s'attendre à ce que l'éternelle Russie endose son rôle de leader diplomatique de la région et tente de négocier sa solution pour mettre fin à bientôt 70 ans de conflit permanent...
...on attendra encore un peu...
...que Poutine ait fini de faire sa pleureuse...
Putin outlaws denial of Nazi crimes in Russia
In move some claim is intended to curb free speech, Russian president makes Holocaust denial a crime.
Reuters
| | |
| --- | --- |
| Published: | 05.05.14, 21:08 |
Russian President Vladimir Putin signed a law on Monday making the denial of Nazi crimes and distortion of the Soviet Union's role in the World War Two a criminal offence punishable by up to five years in jail.
http://www.ynetnews.com/articles/0,7340,L-4516656,00.html
***
14 juillet 2014 :
La troisième Intifada, peut s'interprêter aussi comme une nouvelle phase du front israélien ré-ouvert mécaniquement par la substitution potentielle de la diplomatie de Washington par celle du Kremlin en décembre 2012 - substitution que Debka.com signalait par une métaphore chimique en référence à un pan syrien du front qui allait s'ouvrir dans les mois qui suivirent :
Russian forces take Syrian chemical, biological weapons under control
DEBKAfile -December 22, 2012
http://www.debka.com/article/22627/
Et puisque l'administration d'Obama ne constitue plus la priorité des alliances diplomatiques pour Tel-Aviv...
US 'surprised' Israel did not support UN vote on Ukraine's territorial integrity
LAST UPDATED: 04/15/2014 18:10
Israel did not show up for the vote on March 27 in which a majority of UN member states called on all states and international organizations not to recognize Russia's annexation of Crimea. The vote passed in the 193 member UN General Assembly with 100 in favor, 11 against, and 58 abstentions. Israel did not show up for the vote.
http://www.jpost.com/International/US-surprised-Israel-did-support-UN-vote-on-Ukraines-territorial-integrity-348564
...elle est devenue la meilleure des critiques de la politique israélienne :
Kerry slams Israel's West Bank policies, warns of 3rd Intifada
8 juillet 2014
L'intifada diplomatique, annoncée par Debka.com en janvier 2014, ne pouvait se concevoir sans la dissolution des antagonismes internes :
Le président de l'Autorité palestinienne annonce un gouvernement d'union
Mise à jour le samedi 31 mai 2014 à 20 h 44 HAE
Associated Press
Le président de l'Autorité palestinienne, Mahmoud Abbas, a annoncé la formation d'un gouvernement d'unité nationale appuyé par les factions rivales du Hamas et du Fatah.
http
://ici.radio-canada.ca/nouvelles/international/2014/05/31/009-autorite-palestinienne-mahmoud-abbas-hamas-fatah-israel.shtml
Malgré les suppliques de Bibi...
Netanyahu urges world not to recognise Palestinian unity government
JERUSALEM Sun Jun 1, 2014 10:11pm EDT
http://www.reuters.com/article/2014/06/02/us-palestinians-israel-idUSKBN0EC1C520140602
... la nouvelle unité palestinienne s'est déjà imposée comme incontournable :
Kerry defends decision to work with Palestinian govt
1:58 AM-5 June 2014 -AFP Beirut
Secretary of State John Kerry yesterday defended a US decision to work with the new Palestinian unity government, despite Israeli criticism, emphasising that it does not include any Hamas ministers.
http:
//www.gulf-times.com/region/216/details/394983/kerry-defends-decision-to-work-with-palestinian-govt
Alors que les tensions aux frontières extérieures de l'Etat israélien ne font que s'accroîtrent...
Syrian minister threatens response to Israeli strikes
Syrian Reconciliation Minister Ali Haidar vowed that the Assad regime would respond to IDF strikes on Syrian military targets, according to a news report on Tuesday.
Haidar reportedly told the Nazareth- based Sonara news website that the "cease-fire [with Israel] is broken, and we've entered a state of confrontation with Israel." He threatened a Syrian response "that will have a bigger influence than the Israeli operation, and it will come at the appropriate time and place."
http://www.jpost.com/Defense/Report-Syrian-minister-threatens-response-to-Israeli-strikes-360439
...poussant Tel-Aviv à prendre des décisions de "sécurité nationale" allant à l'encontre de ses intérêts dans le cadre des "négociations" avec l'Autorité palestinienne.
Israel to build security fence along Jordan border
Israeli Prime Minister Benjamin Netanyahu said Sunday that in light of recent developments in Iraq, Israeli would maintain a security presence in the Jordan Valley regardless of peace talks with the Palestinians.
http
://www.i24news.tv/en/news/israel/diplomacy-defense/35889-140630-israel-to-build-security-fence-along-jordan-border
De leur côté, les tensions internes permettent aux nouveaux acteurs palestiniens des tables de négociations d'espérer atteindre leurs objectifs diplomatiques en démontrant d'abord leur capacité de nuisances sur le théâtre des opérations militaires :
Barrage of rocket fire hits South amid calls for Gaza operation
LAST UPDATED: 07/06/2014 18:01
http://www.jpost.com/Defense/IAF-strikes-Gaza-in-response-to-continuous-rocket-fire-361586
...malgré la présence massive de l'ennemi :
Israel boosts forces near Gaza border
Latest update : 2014-07-03
Israel boosted border forces by Gaza and launched air strikes against Hamas targets Thursday in response to persistent Palestinian rocket attacks, as tensions reached explosive levels after the murders of teenagers on both sides of the border.
http
://www.france24.com/en/20140703-israel-gaza-teen-murder-palestinian-jerusalem/
Pendant ce temps, des forces obscures semblent s'être lancées dans une sordide "black op"...comme si un clan israélien cherchait à déstabiliser le gouvernement Netanyahu...
Was Israeli public misled on abductions?
A full recording of one of the murdered youth's emergency call to Israeli police has led to speculation that Israeli government leaders believed the students were murdered soon after their kidnapping.
En moins de 24 heures, deux des principes de base, établis depuis fort longtemps, au sein de l'appareil de la défense israélienne, ont subi un démenti cinglant : la dissuasion efficace envers le Hamas et l'aspiration des Palestiniens à ne plus se lancer dans une "Intifada". - See more at: http://www.upjf.org/fr/6722.html#sthash.uiJQSeX7.dpuf
En moins de 24 heures, deux des principes de base, établis depuis fort longtemps, au sein de l'appareil de la défense israélienne, ont subi un démenti cinglant : la dissuasion efficace envers le Hamas et l'aspiration des Palestiniens à ne plus se lancer dans une "Intifada". - See more at: http://www.upjf.org/fr/6722.html#sthash.uiJQSeX7.dpuf
Ajoutée le 4 juil. 2014
...bientôt devenue incontrôlable...
?
Only time will tell how it evolves...
***
Le 2 février 2014 :
Kerry takes tough position against Israel
DEBKAfile
February 1, 2014, 4:42 PM (IST)
US Secretary of State John Kerry told the Munich Security Conference Saturday that his efforts to achieve an Israeli-Palestinian were not quixotic. "The risks are very high for Israel. People are talking about boycott. That will intensify in the case of failure," he said.
http://www.debka.com/newsupdate/7103/
***
Le 23 janvier 2014 :
Craignant de se retrouver complétement submergés par le tout proche printemps mondial...
Palestinian diplomatic intifada for April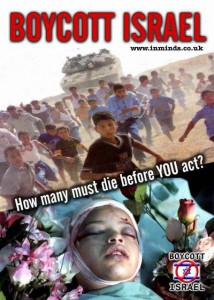 DEBKAfile January 18, 2014, 10:06 PM (IST)
Without waiting for the peace talks to wind down the end of April, as agreed, Abbas, according to intelligences reports, was deep in plans to enlist 63 international organizations for a massive anti-Israel boycott.
Some time in April, therefore, Israel will face the onset of a disastrous Palestinian diplomatic assault on its legitimacy, backed by their friends in many countries. Only time will tell how it evolves.
http://www.debka.com/article/23607/Israelis-engage-in-diplo-babble-instead-of-preparing-for-Palestinian-diplomatic-intifada-in-April
...les Nazis qui nous gouvernent encore, recourent une nouvelle fois au bon vieux truc de l'ectoplasme...
...dont nos grands-mères font toujours leurs délices :
Global Terrorist
US designates Palestinian Ziyad al-Nakhalah wanted terrorist
DEBKA file January 23, 2014, 7:14 PM (IST)
Deputy Secretary General of the Palestinian Islamic Jihad, Ziyad al-Nakhalah, been listed by the State Department as a Specially Designated Global Terrorist, following the Dec, 22, 2013 bus bombing in the Israeli town of Bat Yam. Islamic Jihad, which is financially assisted and trained by Iran, is held responsible for numerous attacks against Israel and the killing of Americans abroad.
http://www.debka.com/newsupdate/7023/
...
Only time will tell how it evolves...
Le 24 janvier 2014 :
Alors que le renseignement israélien annonçait le 18 janvier l'imminence d'une ravageuse et massive intifada diplmatique prévue pour avril 2014,
alors que les spécialistes des public relations de l'Empire imaginaient déjà justifier leur répression acharnée et sanglante par des gesticulations réactivant l'obsolète et fumeuse image du terroriste global anti-sémite et pro-palestinien,
l'Autorité palestinienne prend subitement l'initiative et décide de se joindre, bien plus tôt que prévu, au mouvement de cette tectonique des plaques diplomatiques observée dès le 22 décembre 2012. L'annonce du Ministre des affaires étrangères de la Fédération de Russie éventait, à l'époque, la manipulation aux armes chimiques imaginé par l'Empire comme prétexte au déclenchement d'un conflit de haute intensité en Syrie :
Palestinian leader turns to Putin
DEBKAfile January 24, 2014, 11:07 AM (IST)
Palestinian Authority Chairman Mahmoud Abbas (Abu Mazen) launched his "diplomatic intifada" against Israel and exit from the Kerry peace initiative Thursday, Jan. 23, from Moscow.
The Palestinians have clearly opted to follow the examples of other Middle East leaders, ranging from Iran's Ayatollah Ali Khamenei, to Syria's Bashar Assad, Saudi King Abdullah and Egyptian strongman Abdel-Fatteh El-Sisi, in making tracks, overtly or covertly, to Moscow. They are opening the door for Russia to fill the void left by American disengagement from region under the Obama administration.
http://www.debka.com/article/23625/
...
Only time will tell how it evolves...
...
Première mise en ligne :23/01/2014.
Dernière mise à jour : 13/10/2016, 01h30 CET
Komentáře
Přehled komentářů